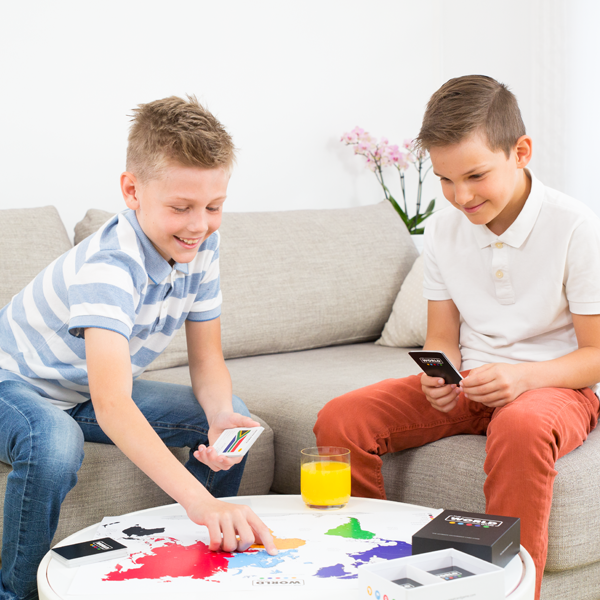 Educational for kids and adults
The World Game contains 194 world country cards and a world map. Pick the strongest facts or show off your geography knowladge.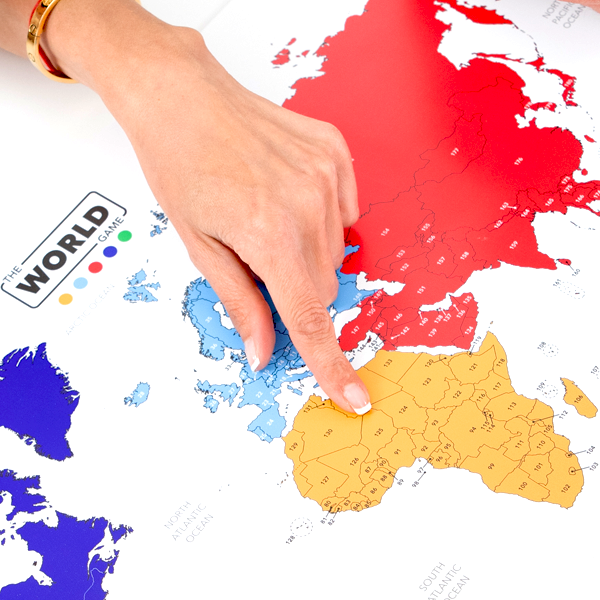 Easy to learn, simple to play
Compare facts of countries, or play challenges guessing the flag, location, capital city or continent of a country. The more you play this game, the more you'll learn.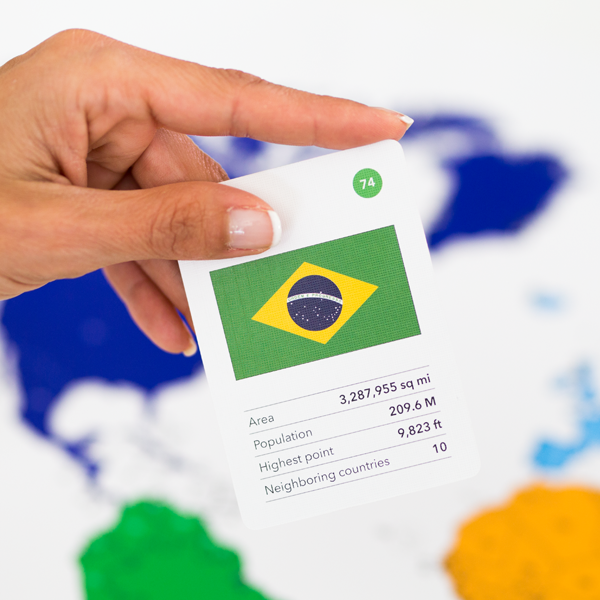 Broaden your horizons
Get a general knowledge of each country, by going through facts on the card and learn where countries are located. This basic knowledge about the world will definitely be useful in life.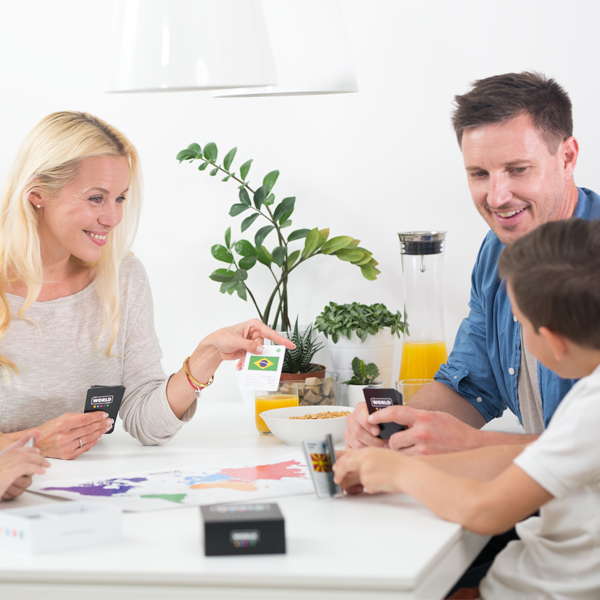 A perfect gift for all ages
This card game is equally interesting for kids and adults. You can also adapt the difficulty of the game within the game itself, so it's balanced when playing with your children.
Amazon reviews
Here's what customers on Amazon are saying about The World Game - Geography Card Game.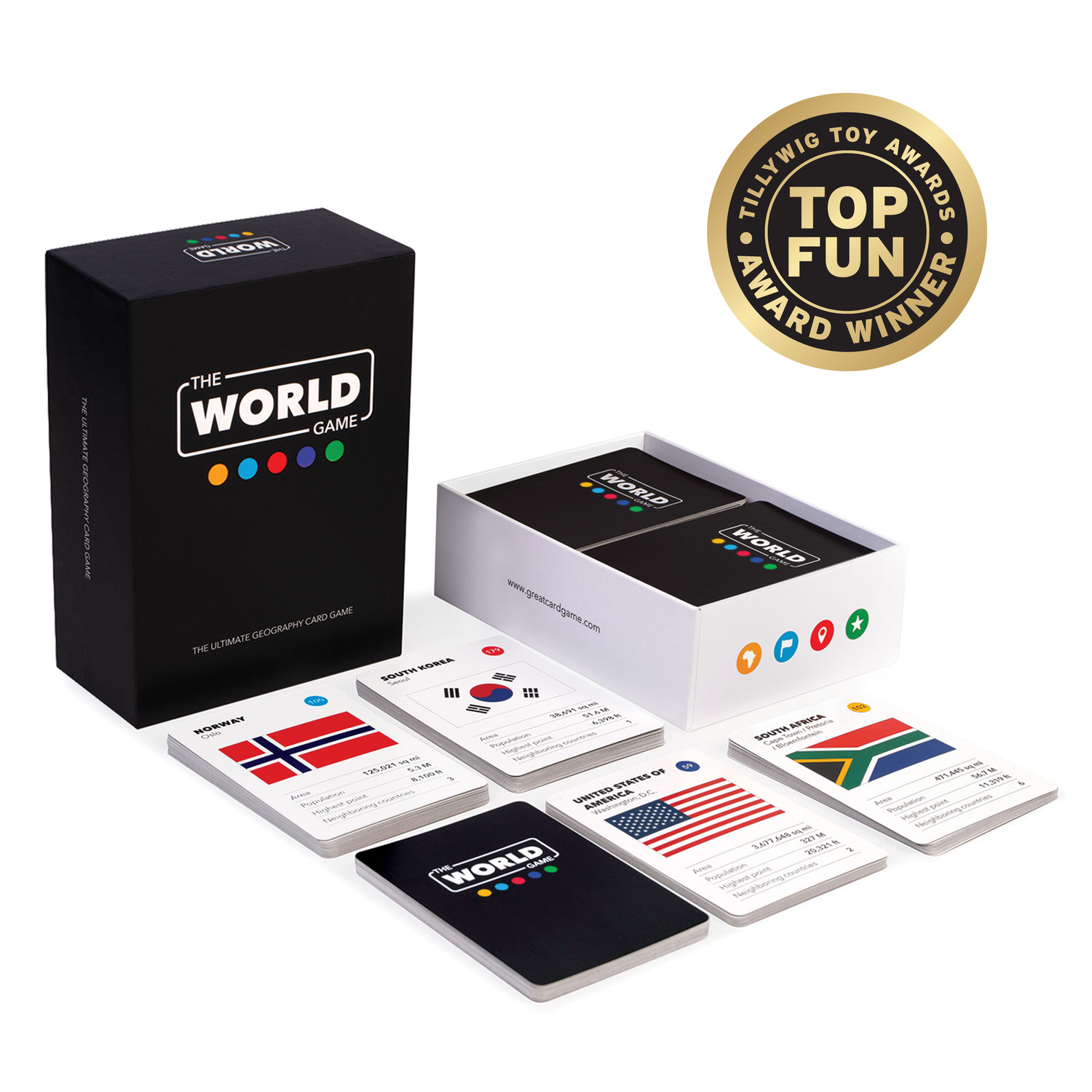 Award-winning game
The World Game won the Top Fun and Game of the Year award from Tillywig toy awards. We are extremely happy to see that our games are making an impact with families around the world.
Buy now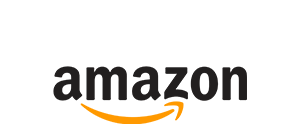 Buy this item on AMAZON
We are present on 8 different Amazon marketplaces. Pick the one you wish to order from by visiting our Amazon store page.
Visit our Amazon stores page