Fun, laughter and excitement
Test your skills in the ultimate skill challenge game of aim, balance, focus and speed.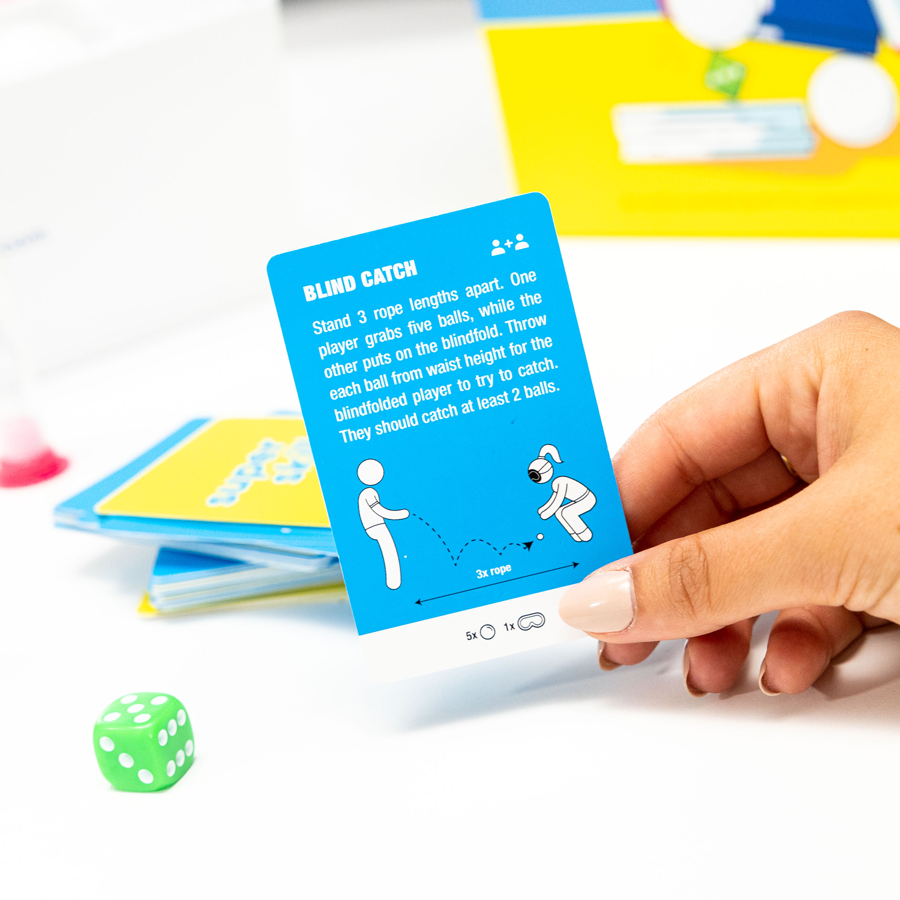 120 Competitive challenges
In the box you'll find cups, balls, sticks, a blindfold, challenge cards, dice, a rope and other things. All which you'll use to complete various challenges. The first one to complete 10 challenges wins the game.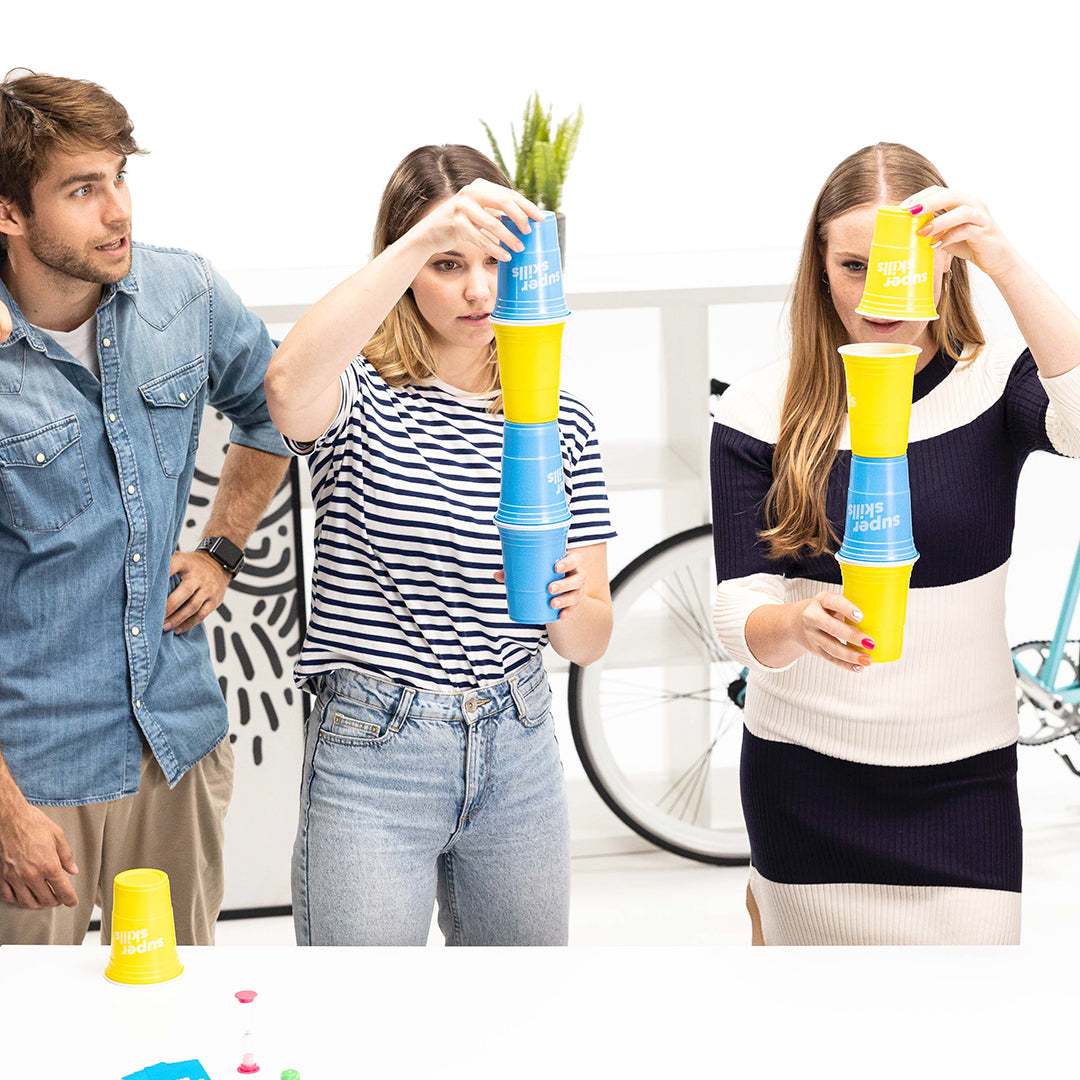 For small and large groups
Super Skills allows you to play solo or in teams. You can actually play up to 10 people. It's a great family and friends game.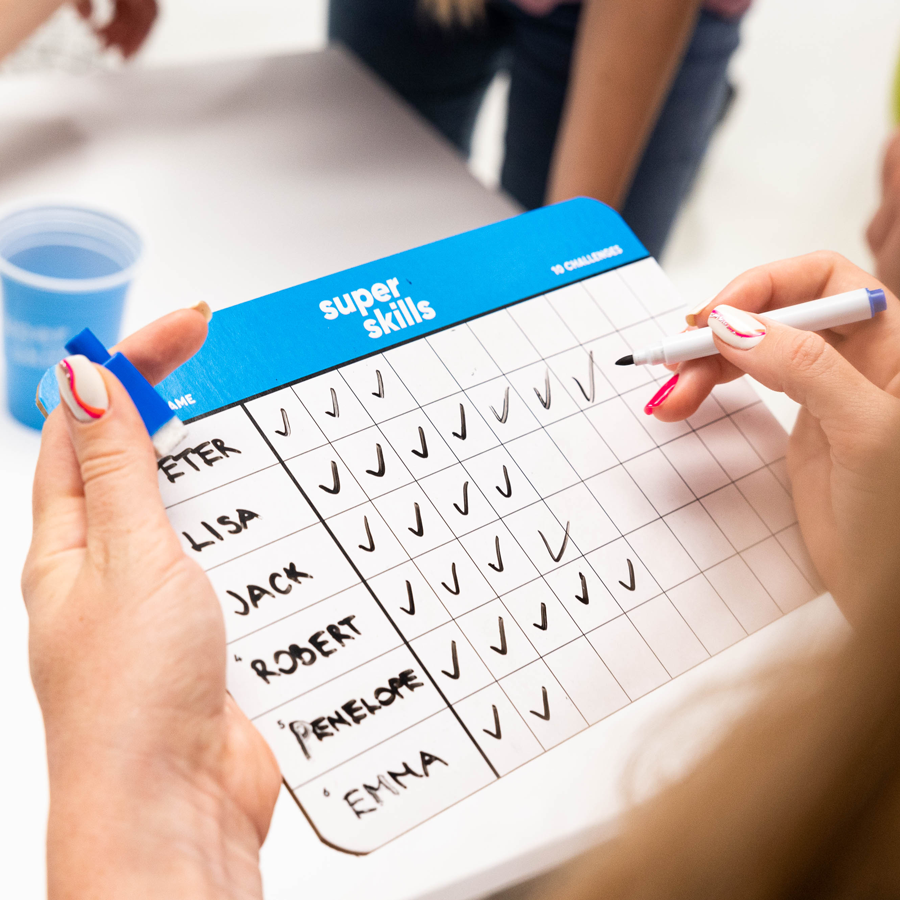 Diverse game for everyone
Challenges are made with different strengths in mind. So no matter if your big, strong, limber, small, fast or slow, we made the game so it's equally ballanced for all.
Amazon reviews
Here's what customers on Amazon are saying about Super Skills.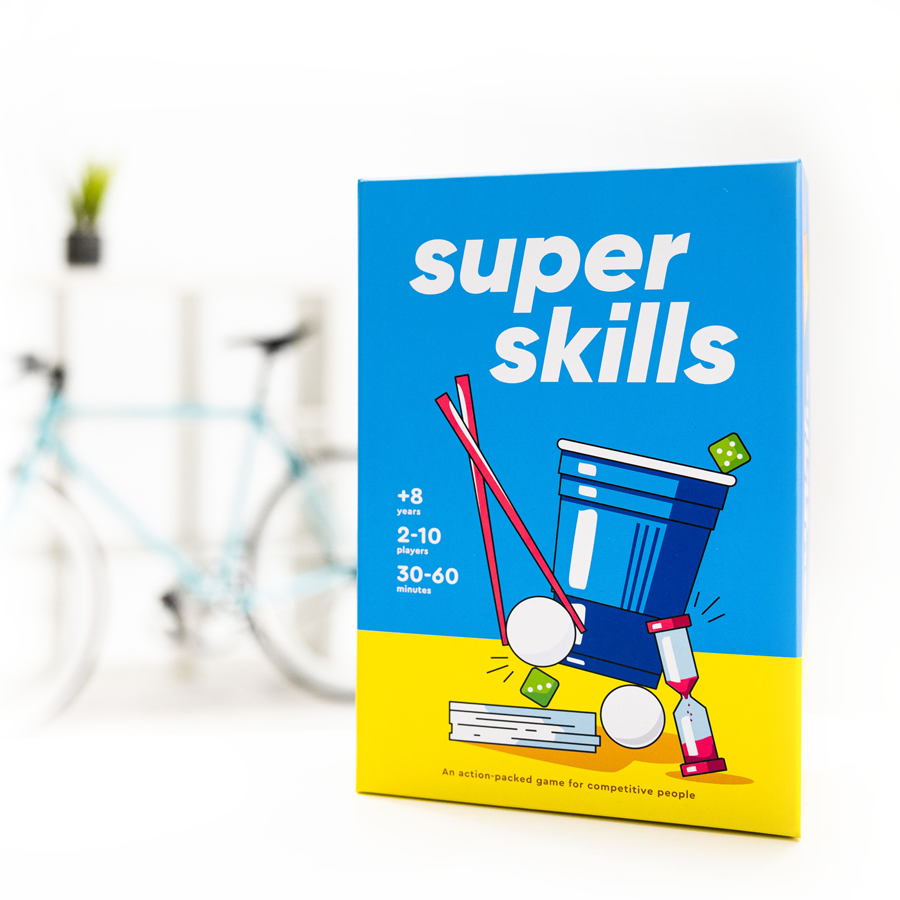 An action-packed game for competitive people.
Super Skills is one of the more active games in our repertoire. It's definitely a game that gets you up on your feet and keeps you engaged throughout.
Buy now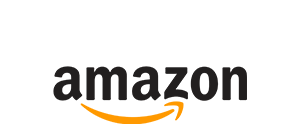 Buy this item on AMAZON
We are present on 9 Amazon marketplaces worldwide. Pick the one you wish to order from by visiting our Amazon store page.
Visit our Amazon stores page