For crazy nights with your crazy friends!
Let's not kid ourselves. This game is adult in every way possible. The questions are insanely personal beyond imagination and just plain horrible. Seems fun? Keep reading!
Leave your manners at home
This is an R Rated game. There's nothing nice about it. You'll be exploring your friends' most disgusting stories and habits, but you'll love them even more with every new question.
Shocking beyond belief
You think you know your friends? Think again. You'll dive deep into the most private of areas of their personal lives, so you'll definitely learn some new stuff.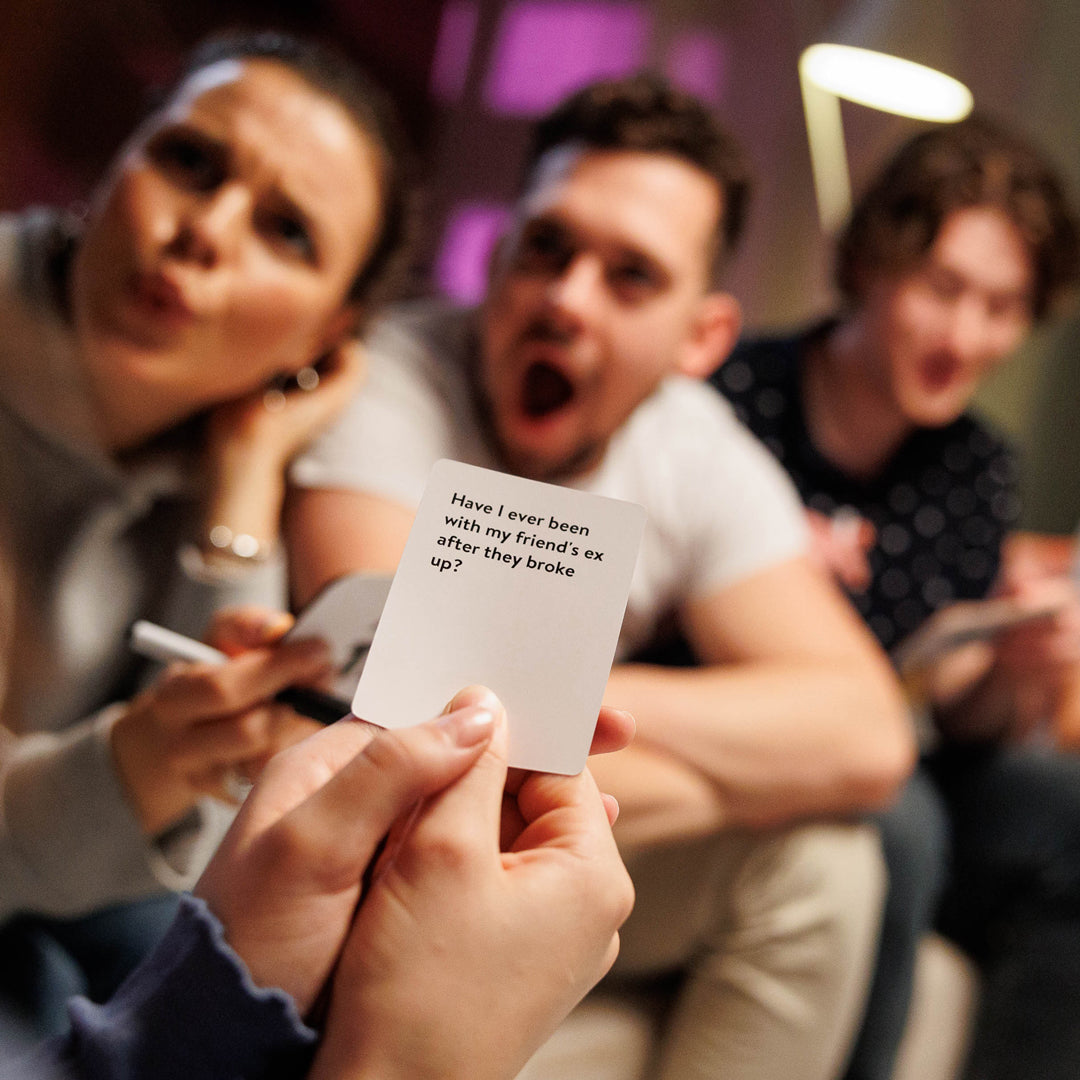 Adults only!
You'll want to play this game with your close friends that are not afraid to share their deepest secrets, truths and stories. Needles to say, your game night will be epic!
Amazon reviews
Here's what customers on Amazon are saying about Answer This - Black.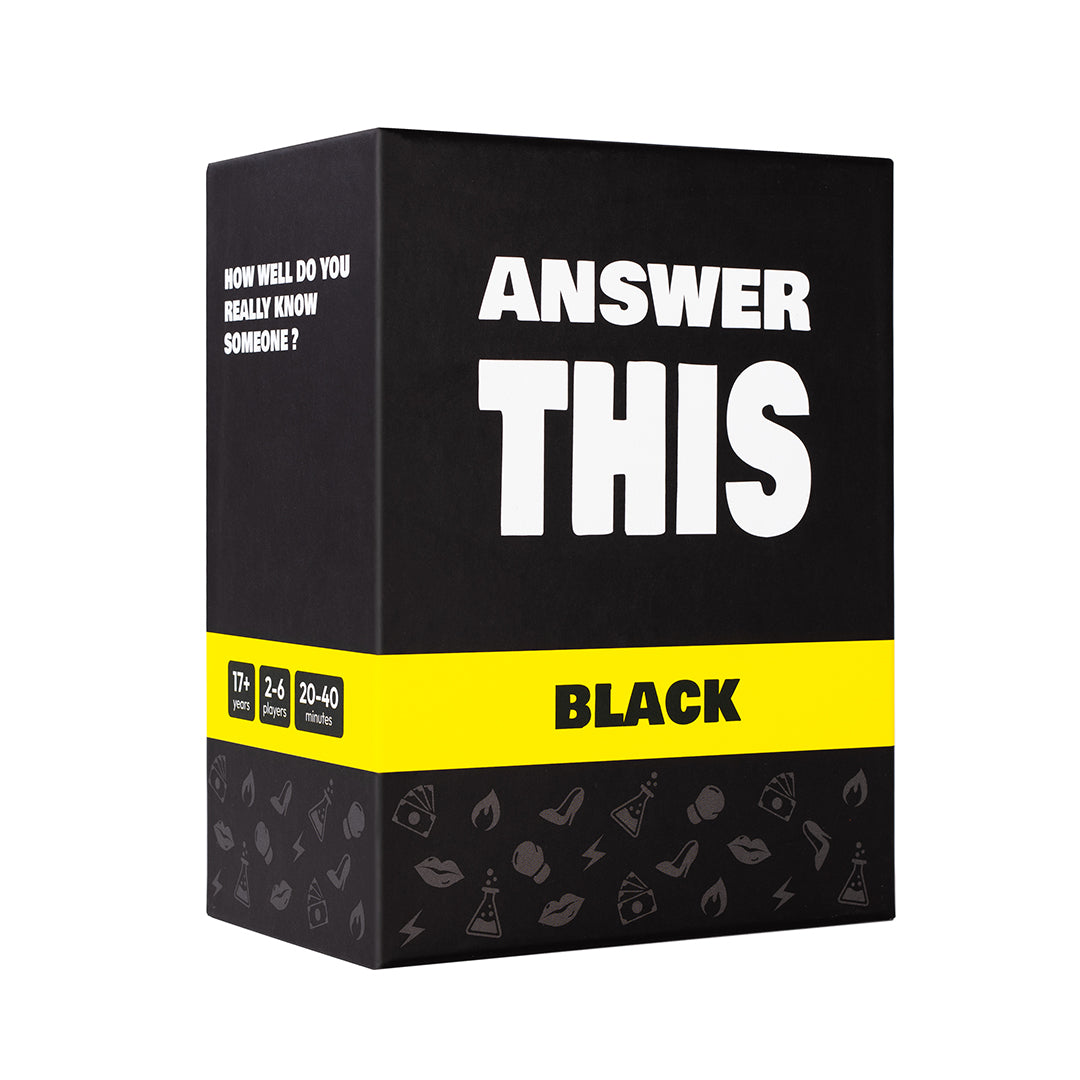 Answer This - Black
Be prepared to have some fun nights, with people rolling on the ground laughing out loud.
Buy now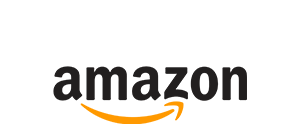 Buy this item on AMAZON
Go to our "Visit our Amazon stores" page, choose the Amazon market you wish to order from and visit our Amazon store.
Visit our Amazon stores page