Fun and educational
Learn about the world while having a blast. The game includes all 194 countries on color-coded continents and illustrated landmarks. You'll learn a ton, without even knowing it.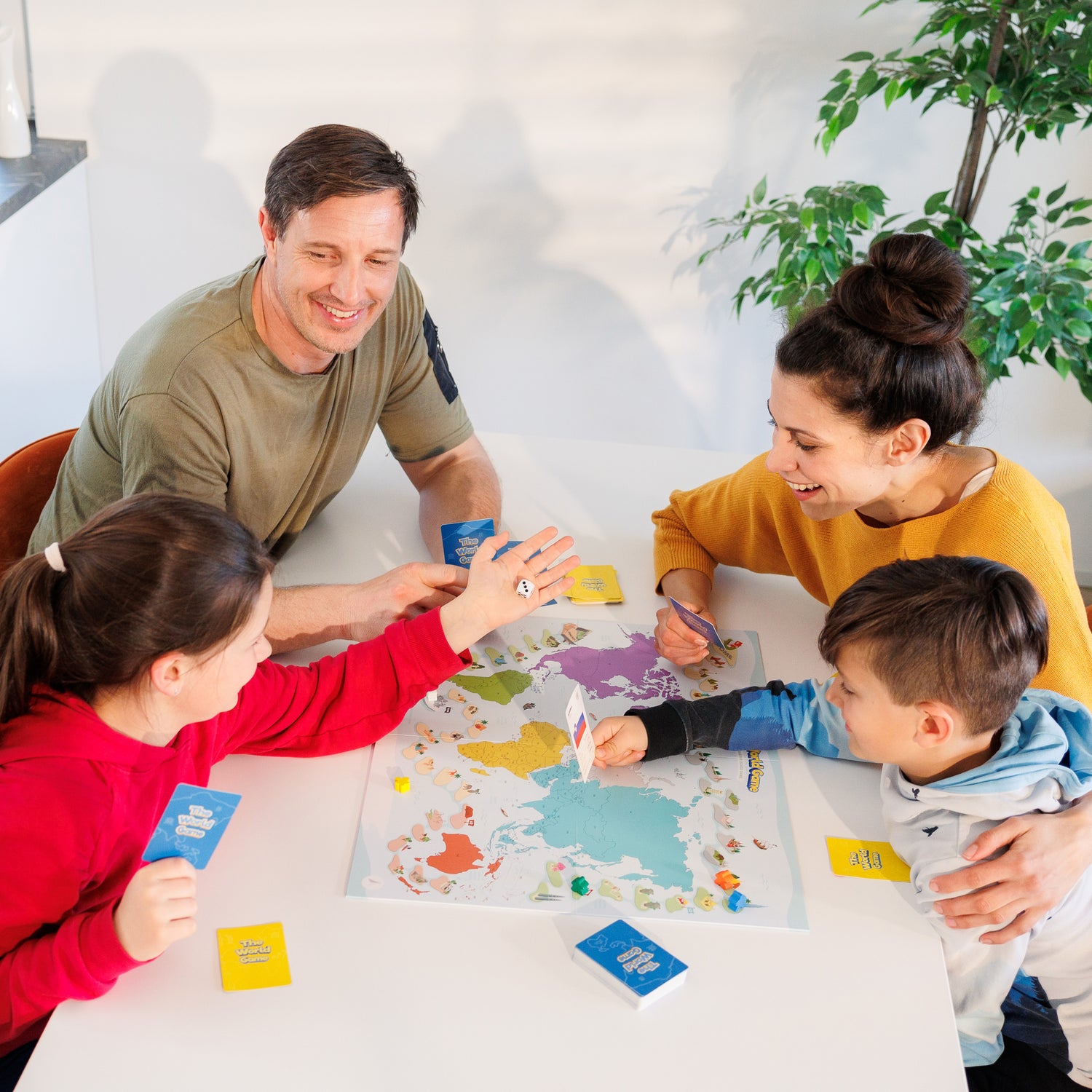 Who is it for? Everyone!
No matter how old you are, you will quickly discover that there is so much more to be learned. This game is made for kids and adults as it's easily adapted to be balanced when playing with younger children.
Flags, locations, pirates, tsunamis, snowstorms ...
Yes, you read that correctly. There are 194 country cards, which hold challenges and facts. You'll have to guess the flag, show the country on the map, name the capital city... We spiced up the game by adding 26 action cards to make the game even more fun and exciting.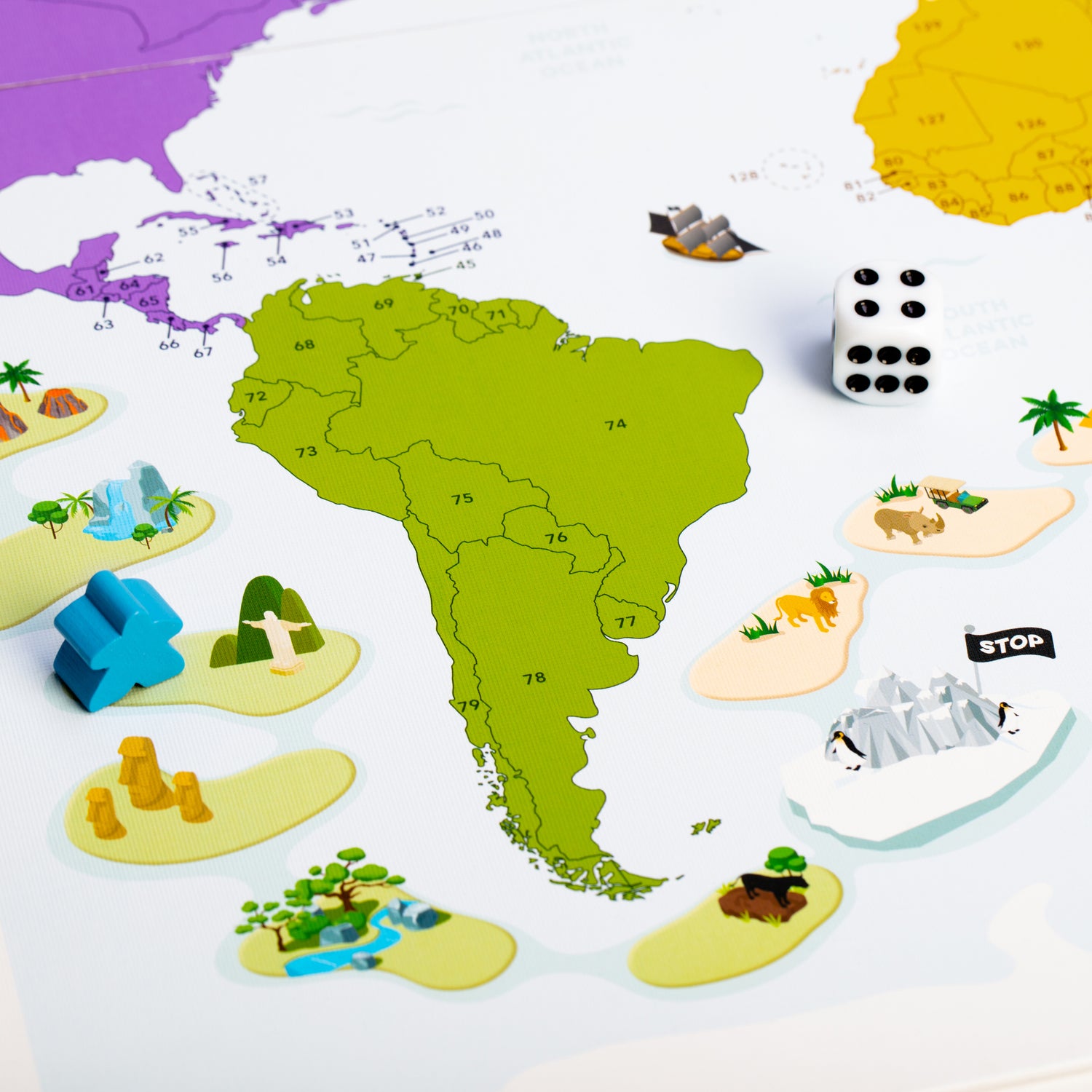 Illustrated colorful board
Race around the world and discover famous landmarks and signature landscapes of each continent. A great start to spur curiosity of young minds about different cultures.
Amazon reviews
Here's what customers on Amazon are saying about The World Game - Fun Geography Board Game.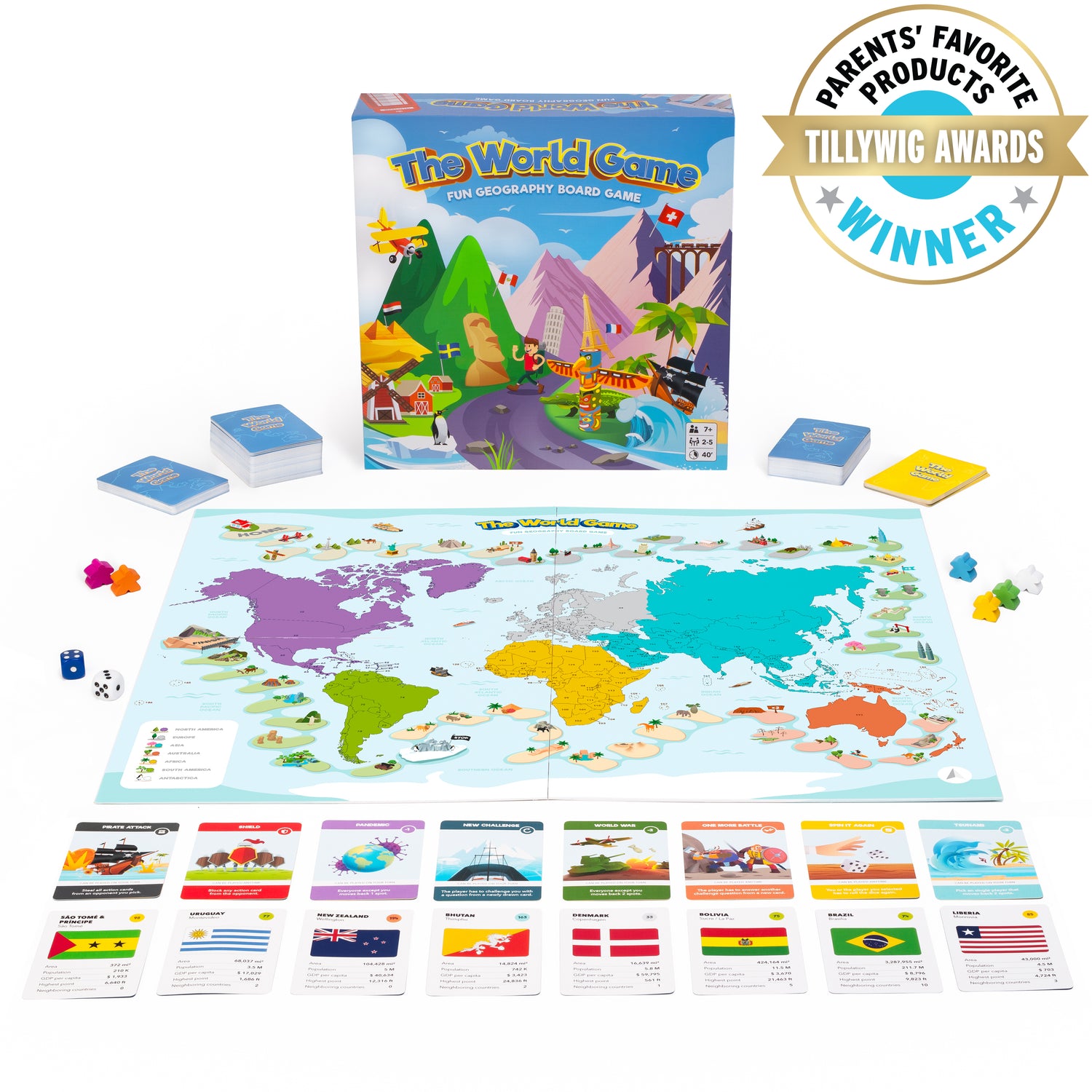 Award-winning game
This game is special to us, it was voted by parents around the world as one of Parents's favorite products. We could not be more proud creating products that matter.
Buy now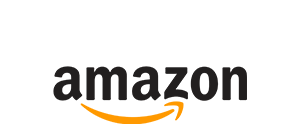 Get it on AMAZON
We are present on 8 Amazon marketplaces worldwide. Pick the one you wish to order from by visiting our Amazon store page.
Visit our Amazon stores page